Childcare Director
MINIMUM REQUIREMENTS:
Must have a current Florida Director Credentialing.
A minimum of 2 years of experience as a Director with proven track of satisfactory accomplishments in all areas of the Childcare Operation. (DCF Compliance, HR & Staff Management, Curriculum Development, & School Operations).
The successful applicant will have demonstrable experience in managing all aspects of a daycare center, as well as strong leadership skills. Have a friendly demeanor, a love for children and strive to create a supportive and encouraging environment for both children and teachers. Early childhood development experience and strong knowledge of Curriculum Management.
JOB RESPONSIBILITIES:
This position will be responsible for the daily operation of the Child Care Facility and all areas of responsibility. Manage day to day operations. Supervision and scheduling of staff, as well as hire, trains and manage staff. Maintain State requirements and DCF guidelines regulations at all times (Staff Files, Students Files, DCF Handbook enforcement, etc. Ensure curriculum is implemented throughout the Center to meet school vision and goals. Management of VPK Program.
Must be able to professionally communicate and relate well with both adults and children and able to provide professional leadership for the staff of the center.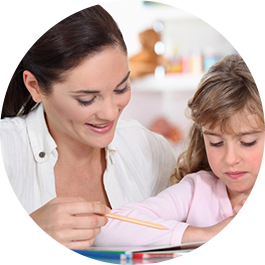 Qualifications:
Director's Credential REQUIRED
VPK Endorsement, preferred
Fully BILINGUAL (Spanish/English) is a plus but not required. Candidate must have excellent English oral and written communication skills and the ability to communicate effectively with parents and staff members
Proven DCF Compliance and satisfactory DCF Inspections while in Director Position
Exhibits superior MULTI-TASKING, organizational and communication skills
THINKS OUTSIDE THE BOX and can provide fresh, new ideas to ensures academic program is of the highest quality
Compassionate & love working with young children
Tech Savvy with strong ability to use WORD, EXCEL, POWER POINT
Excellent time-management skills and attention to details
Excellent interpersonal and leadership skills