Infant Program
(6 weeks to 12 months)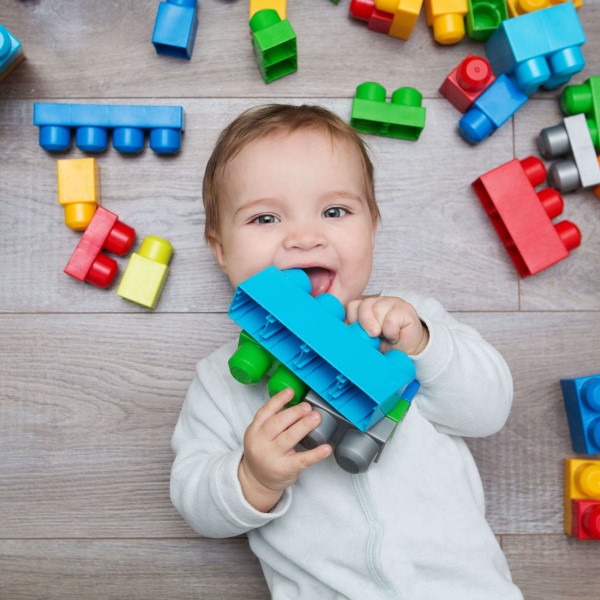 Our warm and welcoming infant room is a peaceful and cozy space for your infant's first learning experiences. Our nurturing caregivers provide attentive and affectionate care, creating the deep bond and trust that are necessary to encourage development.
The room is built to foster infants' natural curiosity with plenty of soft toys, great books, and places to explore. Each day is carefully designed with stimulating activities that encourage mental and physical development. We incorporate natural routines of feeding, tummy time, sleep, and play with activities that are structured around the Florida's Early Learning and Developmental Standards. We foster their fine motor and gross motor skills as well as their cognitive development. Language development is encouraged through constant interaction with teachers in the targeted language and through music and reading. We also teach infants several basic sign language commands to enhance our ability to communicate and provide care. During nice weather, infants enjoy playtime at our on-site outdoor playground.
You'll have peace of mind knowing that we have stringent safety and cleanliness standards and provide a daily report to share information about your child's activities, eating, and bathroom habits for the day. Our teachers are trained in proper handling of breastmilk, if your child is on breastmilk. Additionally, infants who have started solid foods can enjoy healthy, natural meals and snacks, with no artificial coloring, prepared in our on-site kitchen.
Please keep in mind, that Building Brains Academy typically has a waitlist in place for all classrooms so it is a good idea to tour our facility early to ensure we have a space for your child when you need it.
Schedule a Tour