Lake Nona, FL area preschool offering foreign language immersion!
Enroll Now
We're Hiring!
Open Positions
Child Care Center Hours:
Monday - Friday:
7:00 am to 6:00 pm
Contact Us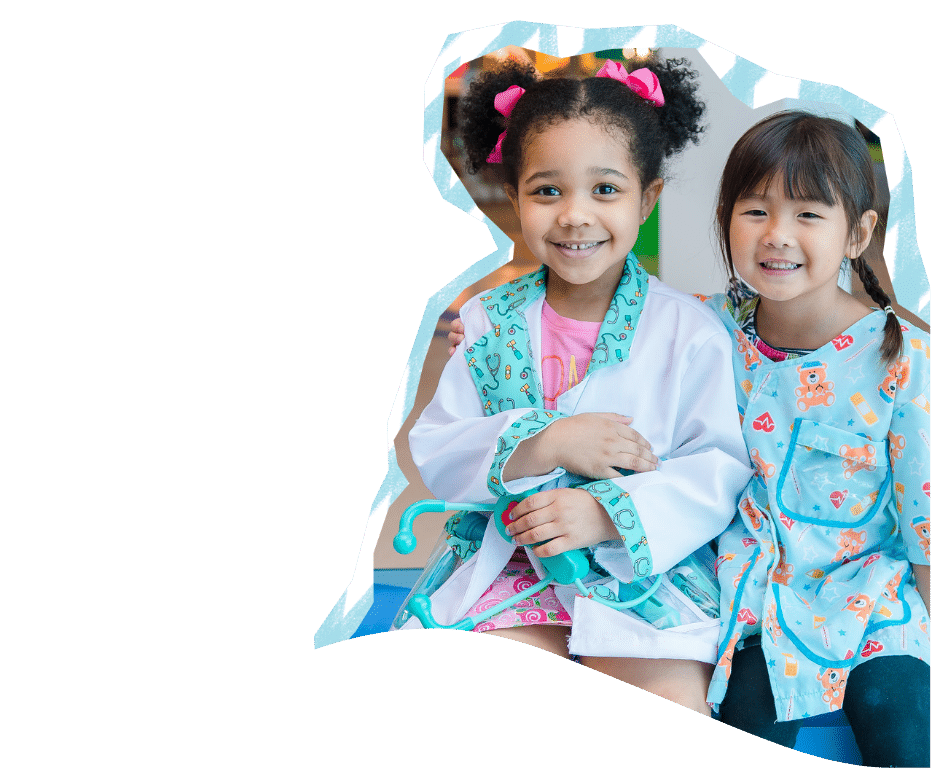 Welcome To Building Brains Academy!
Building Brains Academy is a language-immersion preparatory preschool that provides an outstanding curriculum with a STEAM focus and a high level of academic excellence.
Lake Nona Area Preschool
Our program offers a rich, interdisciplinary, multilingual experience for children, 6 weeks through Pre-K, in an intercultural environment. Through our multilingual immersion approach, Building Brains Academy offers a full-immersion Spanish, Mandarin, French, and English language program that focuses on the unique way children naturally absorb new languages in their early years.
Read More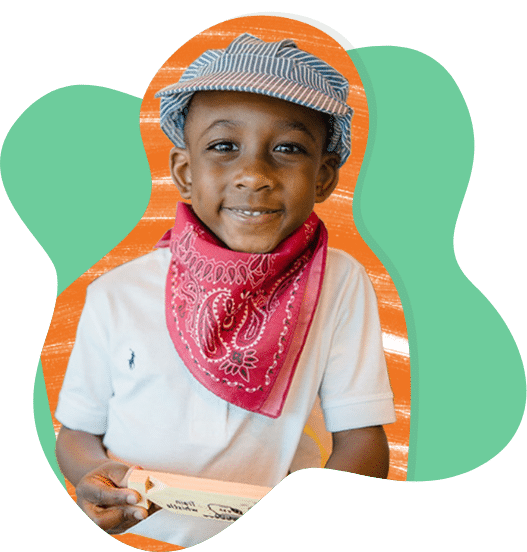 - BUILDING BRAINS ACADEMY
Launch Into Learning
We place great emphasis on the environment, which we recognize for its potential to inspire children. A pristine classroom environment filled with order and beauty, free from clutter, where every material is considered for its purpose, is conducive to peace and better learning.
We are also committed to instilling organizational skills, manners, and a strong sense of responsibility in our students. Virtues such as compassion are equally meaningful as they strengthen character.
Read More
Why Language Immersion?
Children learn a language intuitively by being immersed in it. We all learn this way from our parents, and it is the simplest and most effective way to learn a new language. The quantity of words a child is exposed to and the frequency of exposure have a direct influence on how fast that child will learn a language on both a receptive and an expressive level.
Read More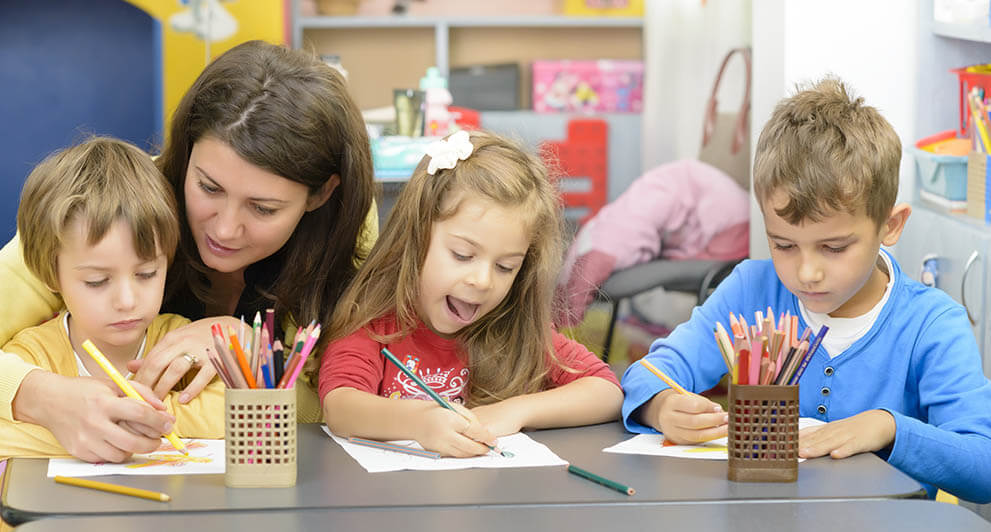 Schedule a Tour
At Building Brains Academy, we offer developmentally appropriate childcare programs and a specialized preschool curriculum. We are NOT a daycare center. Schedule a tour and see first hand why Building Brains Academy is Lake Nona, Florida's best preschool and child care center. We are conveniently located on the outskirts of St. Cloud in the Lake Nona, Florida area.

MULTILINGUAL
EDUCATION
Your child will be immersed in a multilingual academic environment and have the opportunity to learn Spanish, English, Mandarin, and French in a simple, fun and organic way.

S.T.E.A.M
FOCUS
Through project-based, inquiry-driven activities, children explore and discover the world around them. Students learn while using the target language as their primary form of communication.

SMALL
CLASSES
Working with only a few children in small/personalized groups enables our teachers to provide individualized attention in order to accommodate your child's unique learning style and needs.

HEALTHY
NUTRITION
Healthy nutrition is fundamental for brain and body development. We serve our students homemade meals and snacks FREE from artificial colors, FREE from highly processed ingredients, and organic whenever possible.

FUN
ACTIVITIES
Soccer, Yoga, and Music Classes are just a few of the fun extracurricular activities we offer at Building Brains Academy to keep those little bodies moving. Your child will also look forward to scheduled class parties.

INTERNATIONAL
CURRICULUM
Edu1st VESS is a bilingual international curriculum approved for Florida's School Readiness Program that integrates the academic, social, and emotional development of each child so they thrive in all of these areas.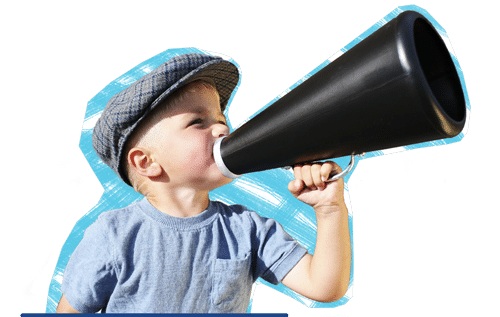 Edu1st VESS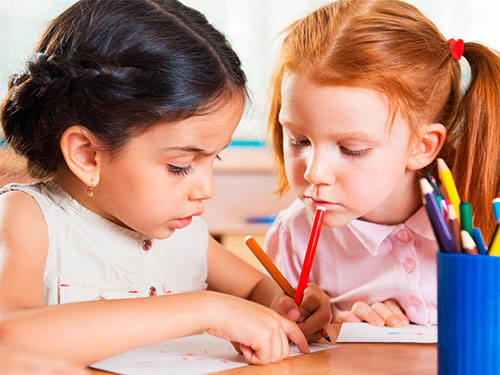 Edu1st VESS is a bilingual curriculum approved for Florida's School Readiness Programs. It is an eclectic holistic approach to learning. Our curriculum takes into account and integrates the academic, social and emotional development of the child so that they may reach maturity in all these areas. VESS' main objective is fostering in each child the thinking and life skills necessary to lead a Meaningful Life with Balance and Wisdom.
This curriculum combines all the fundamentals that children need during the most crucial neurological stage of their lives in order to endow each child with the necessary habits of mind and thinking and life skills to lead a good and productive live.
Infancy and early childhood is the ideal time to immerse your child in a foreign language. Between birth and five years old is when the human brain is hardwired to learn language and most receptive to acquiring the phonemes, grammar, and vocabulary of multiple languages. After age five, this critical window closes and it becomes much harder to learn a new language.
Read More
What Parents Say
As new parents, it was scary to think someone else would be taking care of our baby girl once we went back to work.
That being said, I am SO THANKFUL for the women at Building Brains! In the infant class, Ms Jenny, Ms, Maritza, and Ms Lynette treat our daughter as if she is one of their own!
In terms of cleanliness, I couldn't ask for more. The infant class has an 8 child capacity and is SPOTLESS. All babies are temperature checked when they arrive, and teachers are washing their hands constantly throughout the day. The toys all look brand new and everything is fully sterilized each night. My proof? Our daughter has yet to come home with any sort of sniffles or bug.
In terms of learning- it's a full language immersion experience. This was key for us as we are monolingual and understand the significant advantage multilingualism can have for children and adults. More so, I am constantly receiving photos of her participating in physical, social, and cognitive developmental activities from tummy time to exercising, to fine-tune motor skills. - Lauren H.
We have had such a great experience with BBA.
After one bad experience at a nearby school, my husband and I have been overjoyed since switching to BBA. The teachers and the curriculum have helped my youngest daughter grow her verbal skills immensely. I'm fairly sure Ms Mariela and Ms Nayvi know magic in order to get a room full of 18 month olds to sit down to eat at a table without having chaos at the end of the meal.
My oldest daughter came home the first day with nothing but positive comments. Knowing my shy, yet picky daughter, that is success by itself! Her drawing skills continue to improve, each day getting better.
The administration is always ready to help and are flexible when situations change last minute. Ms Paola and Ms Jeanice make their constant juggling seem easy. Of course, all is done with a smile. Very thankful for the ladies at BBA! - Rebecca B.
Friendly, kind and patient teachers! A comprehensive curriculum and healthy foods for the kids. These things make Building Brains Academy an amazing place for kids!
After doing multiple school tours, I realized the Building Brains was the best choice for my children. I love the language immersion, the healthy menu that they provide, the curriculum and all of the extra activities offered (gardening, soccer). They have excellent security for the kids and use the Brightwheel app to keep you informed of your child's day. I felt at ease here and the love and care that the teachers have for the kids is obvious.
My son loved his teacher immediately, my daughter has gotten really attached to one of her teachers. Highly recommend. - Gianna N.
My husband and I are in love with this place. Our little one is so happy at Building Brains Academy. Education is top level. They are very strong teaching various languages. My girl speaks Spanish and English. It's important to us that she speaks both languages well. Now, we didn't expect that our little one would feel so excited about learning French and Mandarin. I am telling you this place is amazing. Teachers are awesome and place is beautiful! - Cynthia Ramirez
After doing multiple tours in other schools I'm so happy I found Building Brains. From the minute I walked in the school I saw my 2 yr old attending. The owner and the director are great. Amazing communication skills and I love how they use an app to update you throughout the day of your little ones activities. My sons teacher is sweet and very helpful. I'm able to send her messages which she replies promptly. To add, I love how they offer an organic healthy menu for my child and that alleviates from having to send him with lunch and snacks. Thank you to the staff and I highly recommend this school. - SanDee Chavez